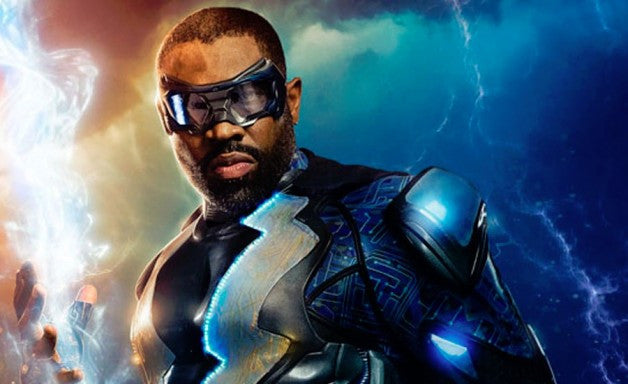 With all of the CW superhero finales this week. I thought it would be a good time to look ahead to next season with the latest addition to the CW superhero lineup.
The series stars Cress Williams as Jefferson Pierce/Black Lightning alongside China Anne McClain and Nafessa Williams who play his daughters, Jennifer and Anissa.
The series is produced by Greg Berlanti, who is known for his other comic adaptations on CW: Legends of Tomorrow, Supergirl, The Flash, and Arrow.
However, although the other DC adaptations exist in the same universe and have crossover episodes, for now, Black Lightning will be on its own: "Black Lightning at this time is not part of the "Arrowverse", it's a separate thing," CW's Network president Mark Pedowitz explained (via The Wrap). "It will not be part of a five-way crossover. However, we will be doing another four-way crossover this year."
The character Black Lighting first appeared in Black Lightning #1 in 1977. He was created by Tony Isabella and Trevor Von Eeden. He has an electricity-based power-set, and much like the trailer shows, he's determined to clean up the streets of crime.
At this time, there is no information for when this new series will debut. - (Comic Vine)