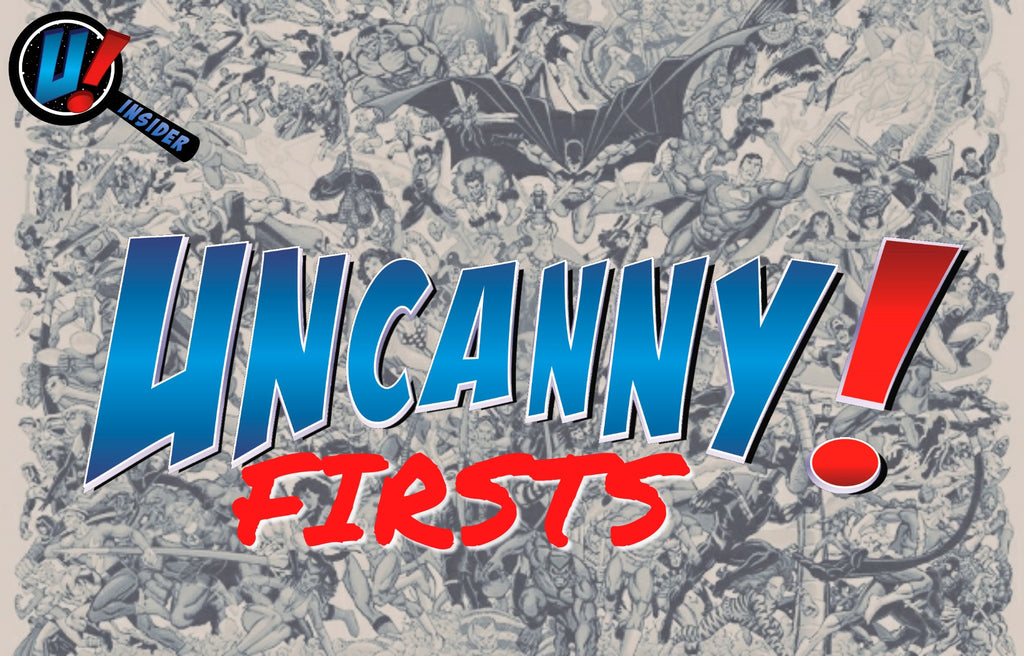 By Dustin M. Best
Oh helllllo, welcome to another far out edition of Uncanny! Firsts, giving you the inside scoop on series that are debuting on Wednesday, May 24th. As usual, there are a myriad of new reads to start your reading with. Let's get to it!
I Am Groot – Marvel
Christopher Hastings (W), Flaviano (A), Marco D'Alfonso (CA)
With the much-acclaimed success of Guardians of the Galaxy Vol 2 (in movie theatres now!), Marvel cranks out another Guardians based book but this time featuring its tiniest member…Groot! That's right, little Groot who is still very underdeveloped has been lost in space and now is on an alien planet, one he is not familiar with. How will he get off? How will he communicate with those not named Rocket? Pick this fun read up tomorrow!
 Normals – AfterShock
Adam Glass (W), Dennis Calero (A), Juan Doe (CA)
"Think about your "life" for a moment...the people you've known, the one's you've loved, and all the stuff in between. Now imagine you learned that everything YOU believed, everything YOU lived, everything YOU felt actually never happened...it was ALL not real. But it is REAL to YOU and you now must fight to save it and everyone you love. But to do that, you first have to save the world. Welcome to "The Normals." an exciting new rush-of-blood-to-the-head series and AfterShock Comics. From Adam Glass (ROUGH RIDERS, Suicide Squad, TV's Supernatural) and Dennis Calero." – AfterShock Comics
 Samaritan Veritas – Image
Matt Hawkins (W), Atilio Rojo (A/CA)
"A woman with a vendetta decides she's going to take down the largest military contractor in the world and has the means and a plan that just might work. How do you bankrupt one of the richest, most technologically advanced and successful companies in the world? You steal all their research and give it away to everyone. Can she survive long enough to pull it off with the entire U.S. government trying to kill her?" – Image Comics
Saucer State – IDW
Paul Cornell (W), Ryan Kelly (A/CA)

"She was abducted by aliens. Now she's the President. She's going to use the power of that office to find out what really happened. But will they let her? Saucer State is the sequel to and the conclusion of the Hugo Award nominated Saucer Country. It's House of Cards does The X-Files. It's a bulletin from the brightest timeline. She will break the world to find who hurt her. And new readers can start here." - IDW 
Victor LaValle's Destroyer – BOOM! Studios
Victor LaValle (W), Dietrich Smith (A), Micaela Dawn (CA)


"When the last descendant of the Frankenstein family loses her only son to a police shooting, she turns to science for her own justice...putting her on a crash course with her family's original monster and his quest to eliminate humanity. An intense, unflinching story exploring the legacies of love, loss, and vengeance placed firmly in the tense atmosphere and current events of the modern-day United States." – BOOM! Studios
Make sure you stop into your local Uncanny! early on Wednesday to ensure you grab one of these Firsts! Better yet, create or add onto your existing comic subscription to make sure you get your next comic reserved!
Uncanny! is committed to providing great products and quality service to all of our customers, both in-store and online. To become an Uncanny! Insider, click the logo below, and make sure to enter your email to stay up to date with everything that's happening at Uncanny! and in the comic book, pop culture, and gaming world.