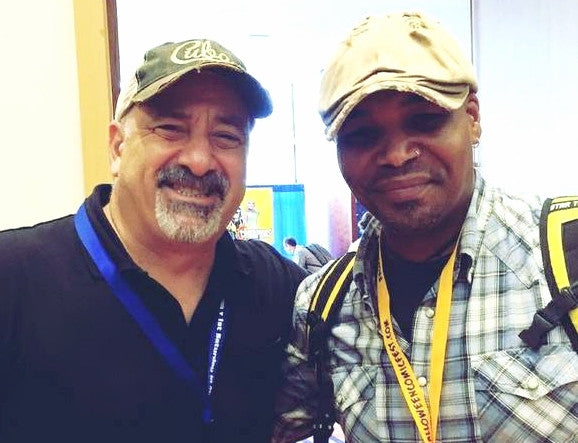 By Rob McFee
I had the awesome opportunity to meet and speak candidly with DC Comics co-publisher Dan DiDio, at a recent Diamond Comics Retailers Summit in Baltimore, Maryland. 
I first have to say that meeting Dan DiDio, a name synonymous with DC Comics was a little intimidating, but after a firm handshake and a warm smile I was instantly put at ease. I first congratulated Dan on the success of DC's "Rebirth" after which like most of us who work hard for our money; he gave a big sigh said "thank you" but assured me that there was a lot of work still to be done.  What could be left to do? DC comic sales are up. The comic community has embraced "Rebirth." "DC Rebirth" issue one is up to its umteenth printing. What's left?
"Toys must go back in the toy box the way you found them"
Dan shared with me his personal goal of returning the DC characters to their former glory. He shared his frustration of going to "Con's" and fans reminiscing about the way the characters used to be in the 90's and 80's ; when the stories were good and heroes were heroes. He stated that as kids our parents always told us that "the toys must go back in the toy box the way you found them", and his goal was to do the same for the DC characters, to give them back their core values; that which makes Batman, Batman should never change regardless of the story or situations the writers put them in, their core values, their essence will always be the same. I found his words profound and hopeful.
So what does it all mean? It means that Batman will never kill, he will be dark and brooding, but he will never kill; that's not what Batman does. It means that Superman will always be a boy scout, our hope filled alien protector showing us mere mortals that with all the powers of a god, kittens still need saving from time to time. The world as we know may become a dark and scary place; society may demand that our heroes bow to the ways of these darker times, but, I will take solace in knowing that we can look to the son of Krypton for hope and know that Batman is always watching from the shadows.