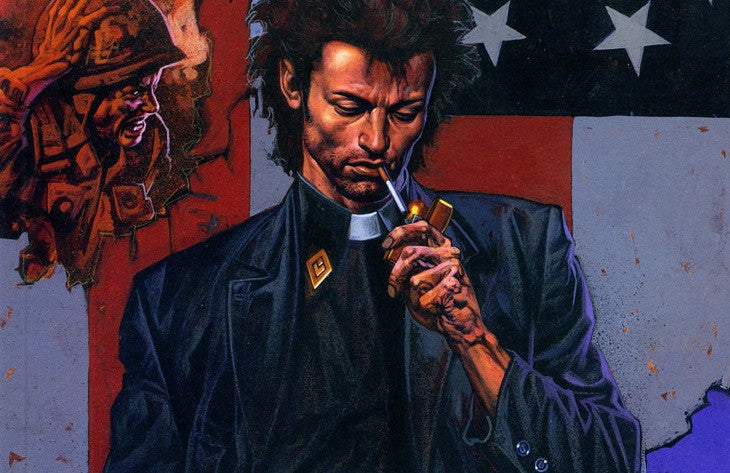 Uncanny! Insider just received confirmation that world re-known comic book artist and "Preacher" co-creator Steve Dillon has passed away. The veteran comic book phenom known for his work on "Preacher", "Hellblazer", and "Punisher" has died at age 54. There are no details currently available on the cause of his death. News of his passing was all over social media this morning and was confirmed by his brother Glyn Dillon in a Twitter post shortly after 10am (eastern standard time).
Steve Dillon was an English comic book artist, from Luton, Bedfordshire, best known for his work with writer Garth Ennis on Preacher, Hellblazer, and Punisher. Dillon also created the character Dogwelder featured in Ennis's series Hitman.
Dillon began his professional career at the age of 16, drawing the title story in the first issue of Hulk Weekly for Marvel UK he would follow up later with the Nick Fury comic strip. Dillon also drew for Warrior and Doctor Who Magazine where he created the character of Abslom Daak. In 1988 Dillon started the comic magazine Deadline which ran for seven years; but it's the Garth Ennis, Steve Dillon critically acclaimed series "Preacher" that made us all fans of the artist. The series ran for 66 issues and wrapped in 2000, and though it's 16 years since the final issue went to print, it remains a sought after and top selling trade paperback. It has become a staple in every comic readers library.
Steve Dillon one of the best, you will be missed. Thank you.