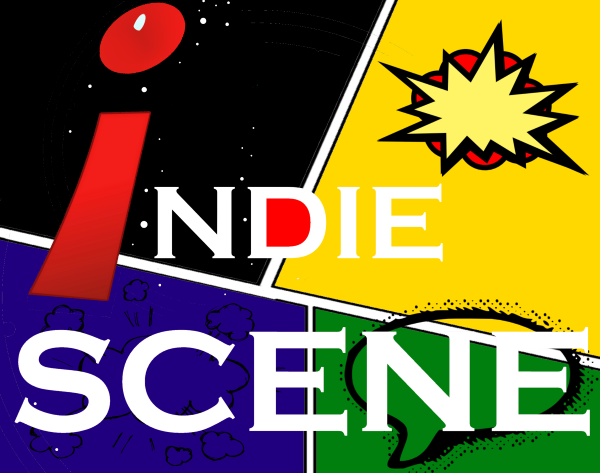 Welcome to INDIE SCENE, where each week we'll keep you up to date with what should be on your must read list from amazing creator owned writer and artist teams and independent publisher titles. Let's get to it!
"Catalyst Prime Superb" #1- Written by- David Walker/Sheena C. Howard; Art by- Ray Anthony Height & Various- Published by Lion Forge 2017
(In Stores Now)
Teenager Kayla Tate is forced to move back to her hometown Youngstown, Ohio, an "Event" designated Level 5 impact zone. Compared to her new life, returning to Youngstown is a step backwards. She has a strained relationship with her childhood friend, Jonah Watkins, school is a nightmare, and everyone is talking about the mysterious superhero and internet sensation, "Cosmosis", and his nighttime battles against the supposedly corrupt Foresight.
"Generation Gone" #1 Written by- Ales Kot & Andre Araujo; Art by Andre Araujo; Published by Image Comics 2017
(In Stores Now)
America, 2020. Three young hackers with nothing to lose. A secretive scientist with a plan. One final job.
What happens when you're poor, angry, and get superpowers you never asked for? Skins + Unbreakable = GENERATION GONE, sort of- if you also include multiple trips to the sun, weird black goo, a breakup fight inside a nuclear factory, love, hate, anger, loss...and survival. GENERATION GONE is for every kid struggling out there. It's about what it means to be young in the USA, 2017.
"Time and Vine" #1- Art and Story by- Thom Zhaler; Published by IDW 2017
(In Stores Now)
A grade school history teacher, looking for a respite from her life's problems, finds the ultimate escape when the owner of a local winery reveals its secret to her: drink the right glass of wine in the right tasting room, and travel back in time to the year it was bottled. Together, they'll journey through the history of the 200-year old winery... as well as their own.
"Secret Weapons" #1 & #2  Written by- Eric Heisserer; Art by- Raul Allen; Published by Valiant Entertainment LLC 2017
(In Stores Now)
Academy Award-nominated screenwriter Eric Heisserer (Arrival) joins Harvey Award-nominated artist Raul Allen (Wrath of the Eternal Warrior) for Valiant's next prestige format limited series, starring Livewire and an extraordinary new team of heroes!
The government has dispatched Amanda McKee - the technopath codenamed Livewire - to investigate the ruins of a secret facility formerly run by Toyo Harada, the most powerful telepath on Earth and her former mentor. In his quest for world betterment at any cost, Harada sought out and activated many potential psiots like himself. Those who survived, but whose powers he deemed to have no value to his cause, were hidden away at this installation. But Livewire, having studied Harada's greatest strengths and learned his deepest weaknesses, senses opportunity where he once saw failure. A young girl who can talk to birds... A boy who can make inanimate objects gently glow... To others, these are expensive failures. But, to Livewire, they are secret weapons...in need of a leader.
Now, as a mechanized killer called Rexo seeks to draw them out, Livewire and her new team of cadets will be forced to put their powers into action...in ways they never could have imagined...
 "Trump vs Time Lincoln" #1- Story and Art  by David Hutchinson; Published by Antarctic Press 2017
(In Stores Now)
The Great Emancipator, Time Lincoln, faces an all-new threat to existence--from within his homeland! Just when he thought it was safe to go back in time, he discovers part of reality has been replaced by Alternate Reality, where what was once fact is now a matter of alternate choice. Now the Travelers Team must defeat the mastermind, Final Trump, before he blows...the cosmic budget on a wall to keep his Alt-Reality safe!
See you next week for more great Independent titles.