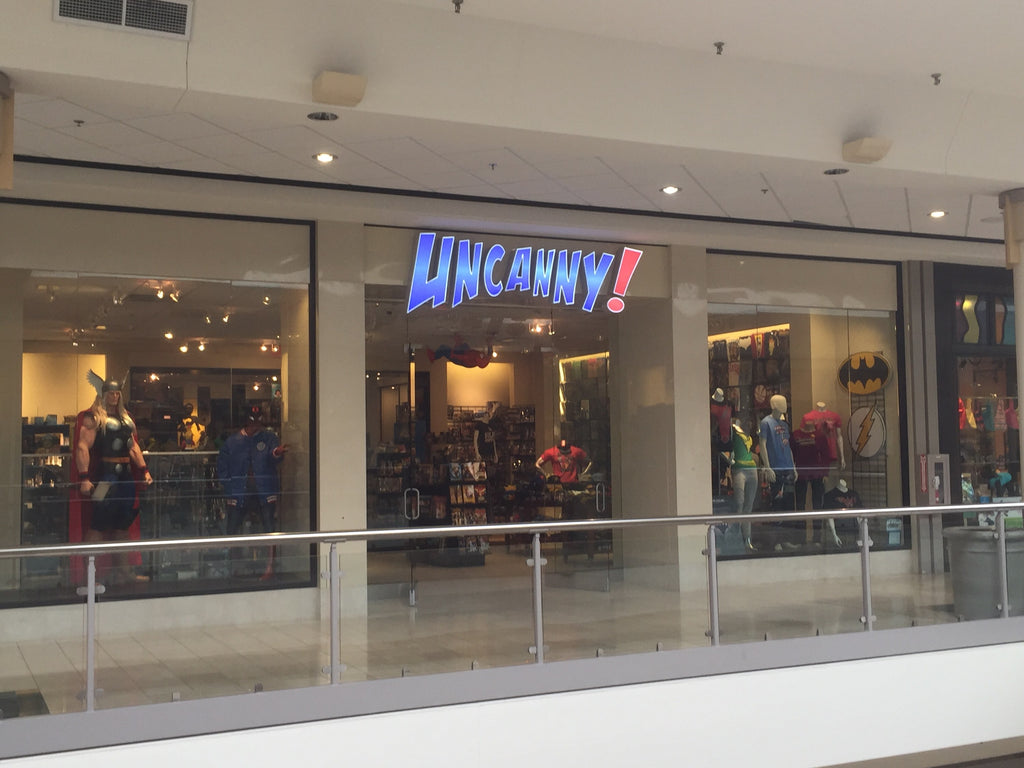 As many of you have heard our Plymouth Meeting Mall location closed it's doors permanently on January 31st of this year, ending an over three decade long legacy of a comic shop being in that mall. Sad news we know. It broke out hearts having to do it, but the cost of doing business in that location was something we could no longer afford, but that is in the past and we are looking forward to building a new legacy at our new home in the Montgomery Mall.
Uncanny! Montgomery Mall opened February 6, 2019 and is located on the second level between Macy's and Eddie Bauer. Ray, Charlie, RJ, and Atticus have done an awesome job in a very short period of time. In less than a week they moved, built out, and merchandised the new location.The store looks amazing, but don't take my word for it, go see it for yourselves. 
We hope that you will join us in our new home of geeky conversations, gaming, comics, and more; because when it's all said and done we can't be Uncanny! without U! See you soon!