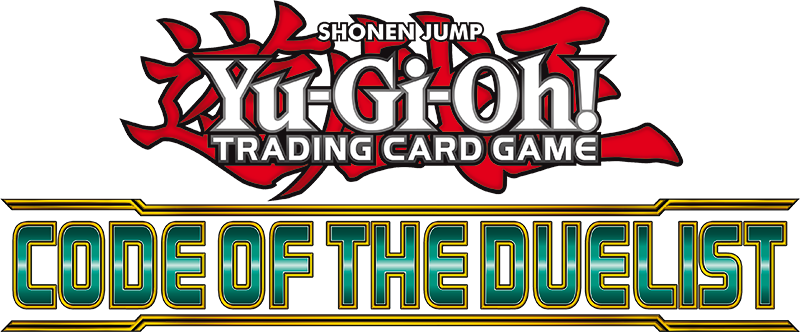 By: Dylan Ashcraft
Welcome Yugioh players, this is Uncanny!'s resident Yugioh player here to talk to you about the upcoming main set, Code of the Duelist which is the first big set of the Link era. A week back, Konami implemented Master Rule 4 into the TCG, which changes how the games works, including the introduction of Link monsters such as Decode Talker.
Just as I did for Maximum Crisis, I'm going to pick out a couple of key cards that are going to be released in CotD (as well as the sneak peek this weekend) and discuss them. Let's
Cards To Look For (and why):
Missus Radiant: 
Missus Radiant is one of those cards that takes a good deck that was hindered by Link summoning and brings it back up to where it was. Missus Radiant does an effective job of being the link monster that the Zoodiac deck will most likely find the most use out of seeing how Zoodiac Chakanine is a one card Missus Radiant. It allows the Zoodiac deck to do the combos it's known for, as the introduction of link summoning and the existence of a one card, "Extra Monster Zone" limited what all they could do. However now with a small amount of tweaking and an extra step, the deck can continue doing what it's supposed to do.
Spellbook of Knowledge: 
Spellbook support in 2017? Yes folks, the spellbook archetype will be getting new support in the form of Spellbook of Knowledge which is an incredibly useful draw card for the deck. However the thing that makes this deck even better now is the fact that it makes spellbooks into a splashable draw engine for other decks. What this card does is, you can send a spellcaster monster from your field to the graveyard or a "spellbook" card from your hand/field to the graveyard (except Spellbook of Knowledge) and draw 2 cards.
Heavy Storm Duster: 
You know that beloved quick-play spell card, Twin twister? Well this is if you took that card and removed the cost, which is...fun. What Heavy Storm Duster does is when activated you can target up to two spells/traps on the field and destroy them, however you can't conduct your battle phase that turn. However what makes this card really good is the fact that it's a reactive trap, meaning it can be activated during your opponent's turn so you wouldn't have to worry about the battle phase clause. And it works like Dimensional Barrier where if your opponent were to hit it with a Mystical Space Typhoon, Twin Twister, Master Peace effect or any type of back row removal, you can respond with it and activate its effect.
Lumina, Twilightsworn Shaman
The Lightsworns are back in Code of The Duelist, however this time they have a new layer of paint (and a slightly different mechanic). The Lightsworn cards have (almost) all gotten a slight retool into how they work, so with the original milling was the point of the deck, the playstyle seems to have changed to banishing monsters instead of sending to the graveyard. And this is in the attempt to bring out Punishment Dragon. I picked Lumina to be the one that I spotlight because she seems to have the best effect out of all the new Twilightsworn monsters so far. What she does is you can banish a "Lightsworn" monster from hand or graveyard to target a banished "Lightsworn" monster and special summon it. And then when a "Lightsworn" monster activates its effect you can mill three cards from the deck to the graveyard.
Firewall Dragon
The cover card of the set as well as the ace monster for the protagonist of the new anime; Yu-Gi-Oh Vrains, Firewall Dragon is an impressive Link monster. While relatively difficult to make as it is a Link 4, it's effect to bounce cards on the field back to the hand equal to as many monsters linked to it, is pretty impressive. And while it's not going to be the greatest card from the start (if Japan's meta shows us anything), it's still going to be crucial in Link centered decks. And the value and effectiveness of the card will only increase from here. There are a lot of amazing and interesting combos that one can do with the card in various decks, as well as some First Turn Kill combos.
Auram the World Chalice Blademaster
The World Chalice archetype is an upcoming Link central deck that comes out in Code of The Duelist, that makes great use of nearly every Link monster that is available to it. Cards like Link Spider, Decode Talker, and Firewall Dragon all see incredible use in this deck. Auram while not the boss monster of the World Chalice deck is incredibly important to the strategy of bringing out multiple Firewall Dragons as well as Ningirsu the World Chalice Warrior who allows the player to draw for as many monsters linked to it. Auram's effect allows him to tribute one world chalice monster to special summon another monster from your graveyard meaning you can recycle various link monsters that are in your grave. He also gains 300 attack for each "World Legacy" card in your graveyard with different names.
Trickstar Reincarnation
How do you feel about burn decks? Because if you like them, this is going to be the deck for you. And if you hate them, this deck won't be a fun experience for you. As Trickstars are an archetype that burns you for trying to do pretty much anything. For an example, Trickstar Lycorissica deals 200 damage for every time you add a card to your hand. So that means you get damage dealt to you when you draw for turn. Now, Trickstar Reincarnation is a nasty (yet amazing) card because when activated it banishes every card in your opponent's hand and then forces them to draw a card for every card banished. Which means when done in a combo with Lycorissica you're burning your opponent for a solid chunk, potentially before they've even done anything.
Revendread Slayer
Zombies and rituals? Feels like those are two words that fit perfectly together in a comic book world, and well they fit pretty well together in a Yugioh sense as well. Vendreads are an upcoming TCG exclusive archetype where you focus on tributing tokens, your monsters, and your opponents monsters to bring out your boss monster. And the effect of your boss monster is pretty sweet; Once per battle, if this card battles an opponent's monster, during damage calculation (Quick Effect): You can banish 1 Zombie monster from your GY; this card gains 300 ATK (this is permanent). If this Ritual Summoned card is sent to the GY: You can add 1 Ritual Spell from your Deck to your hand, and if you do, send 1 "Vendread" monster from your Deck to the GY. You can only use this effect of "Revendread Slayer" once per turn. That's a pretty good effect.
What Decks Can I play these in?
Missus Radiant:
This card as mentioned earlier is going to primarily see use in the Zoodiac deck because of how many Earth monsters the deck runs (they pretty much are all Earth minus the hand traps). Other decks that feature a large amount of earth monsters will find use of the card as well, however it's going to pretty much be the Zoodiac Link monster. As for the rarity of the card, it's a super rare meaning it's going to be incredibly easy to get your hands on a playset.
Spellbook of Knowledge:
Oh god, this card can go in almost anything that isn't jam packed already. And what I mean by that is any deck that is able to fit squeezable engines into it because it doesn't primarily need a lot of its own archetype will find use out of it. An example of a deck that uses this engine really well is Windwitch Invoked, because it's essentially a deck made of various little engines that work really well together. Another deck the engine is finding a lot of use (in Japan) is True Dracos both in a pure variety as well as mixed together with the Windwitch Invoked deck. This engine is really strong and because of it not being a secret rare (it's an ultra) it will be much easier (and cheaper) to pick up.
Heavy Storm Duster:
This card is going to be really useful and splashable in a lot of decks as it does the same job as Twin Twisters except the user doesn't have to worry about paying a cost such as discarding. I feel like this card is going to find it's way into (at least) the side decks of every big meta deck in the upcoming format. The ability to destroy backrow is always a very useful thing, especially when True Draco Demise decks are running multiple variations of floodgates. Heavy Storm Duster is only a super and unless it gets short printed or receives the twin twister treatment the card shouldn't be too much money.
Lumina, Twilightsworn Shaman
This card is going to be very important for anyone who wants to play a Twilightsworn deck, and will find it's uses in a Lightsworn/Twilightsworn hybrid. Other than that, the card won't see much use outside of its own archetype as it doesn't synergize well enough with the Zombiesworn deck for it to be crammed in there. I don't believe this deck will make any big splashes in our meta as it's boss monster isn't necessarily that strong and it doesn't seem to have that card that makes the deck. Perhaps when the Twilightsworn version of Raiden is released, we will see the Twilghtsworn rise to relevance. Lumina is a secret rare meaning she will be much more difficult to obtain than the rest of the archetype however I don't think she will be too relatively expensive to purchase because once the hype settles down, people will realize the deck isn't doing much. At sneak peek, Lumina is most likely going to hover between $35-50 but I think she'll drop down to the $10-20 range after seeing how the deck performs in the meta.
Firewall Dragon:
Any link deck, for the most part that is. The card is going to be vastly important for World Chalice players as it's the card they try to get out multiple times on the first turn. This card is probably the hardest to predict because of the fact that there is no really strong link deck yet and because of it's possibility to get touched on an upcoming banlist because of it's potential FTK combos. While I don't believe the card will be banned outright, I feel like some sort of limitation would make sense because of how unhealthy FTK's can be in a TCG's metagame. Firewall is a secret rare as well as the cover card for the set and the ace monster for the protagonist meaning price range wise it's going to be expensive for a bit. Now, because it's the ace monster for the show's protagonist, this card is going to be reprinted a lot. However because of initial hype, I could see this card potentially floating around the $30-45 price range.
Auram the World Chalice Blademaster
This card is only playable in a World Chalice deck, and that's because it's summon condition is two "World Chalice" monsters. It's crucial to the World Chalice deck but because it's not splashable (unless World Chalice is splashed into another deck), it won't see much play outside of the pure world chalice deck. This card is a super rare, meaning like the others, it isn't going to be hard to come by after sneak peek. During the sneak peek weekend the card could sit around a $10 price range because of how crucial it is to the World Chalice deck, but after the release of the main set, this card won't be hard to come by at all.
Trickstar Reincarnation
This is the card that I believe will be the money card of the set because of the crazy things it can do. The ability to banish your opponent's entire hand is crazy because it can net your a lot of advantage. Oh your opponent just searched Master Peace, The True Dracoslaying King with the effect of Dragonic Diagram, activate Trickstar Reincarnation, banish it. You can do a lot with this card and the fact that it can go into pretty much any deck (it's not archetype exclusive) it can be a fantastic side deck card. It also works in Trickstar burn decks that utilize Dark Room of Nightmare as well as other cards. This is going to be an insane card when utilized at the right time. Price wise, I can see it going above $50 at sneak peek, and then settling down to $45 afterwards before slowly drifting down to $40.
Revendread Slayer
A card that has a lot of people excited because it works on it's own but it also can fit well with the Zombie Synchro deck. Primarily it'll see use in a Vendread focused deck but it can service as an interesting option within other Zombie decks. The viability of the deck in the meta will be interesting to see as they get more support over the next couple of sets (as all TCG exclusive archetypes do). There's a possibility for it to be the next Nekroz if all the support works well. Until then, we won't really see it too often in the meta besides maybe a few tops here and there. Couple that with the fact that it's a super rare, it means the card won't cost too much. The trap card on the other hand (which is a secret rare) might cost a pretty penny for a little while.
Those are the cards to look for in the next Yugioh set, "Code of the Duelist". There are certainly other cards of note within the set, such as the other Trickstar, Gouki, and World Chalice support.
You can buy Code of the Duelist packs upon release at your local Uncanny!