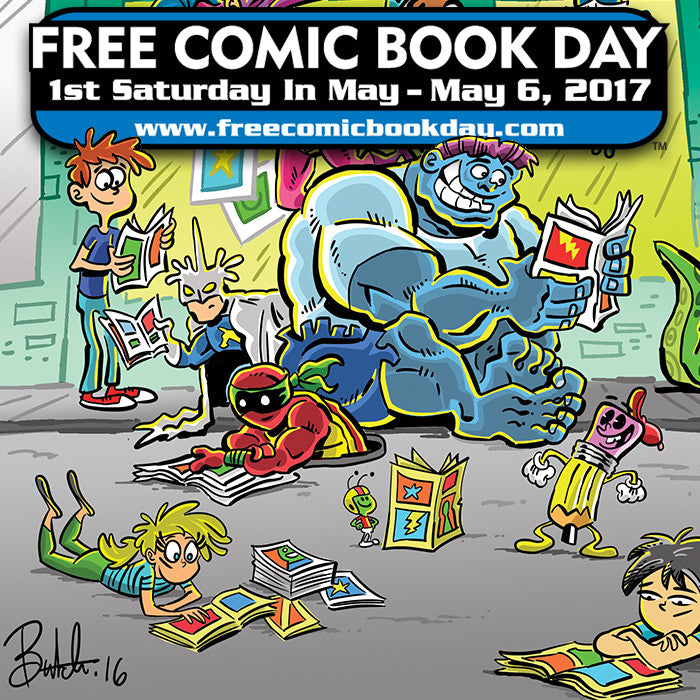 Free Comic Book Day, taking place on the first Saturday of May, is an annual promotional effort by the North American comic book industry to help bring new readers into independent comic book stores.
In 2001, retailer Joe Field was writing columns for an industry magazine, and saw how successful feature films based on comic book franchises were providing the comic book industry with a positive cultural and financial turnaround from the speculator bust of the late 1990s, Field proposed Free Comic Book Day in one of his columns, and received positive reaction to it.
Then-Image Comics publisher Jim Valentino suggested having the first Free Comic Book Day on the same weekend as the opening of the 2002 Spider-Man feature film, in order to take advantage of the film's heavy promotion and related press about the comic book medium, and thus the first event was held May 4, 2002, one day after the film's opening.
However, not all events have corresponded with the release of a film based on a comic book.  In 2004 it was held in July, but it was moved back to the first Saturday in May the following year and has been held on that day ever since. On Free Comic Book Day, participating comic book store retailers give away specially printed copies of free comic books, and some offer special deals and creator signings to those visiting their establishments. However, retailers do not receive the issues for free.
All Uncanny! locations will be hosting Free Comic Book Day Events, check out the one closest to you.
Click Here For Our Gaming/Events Calendar