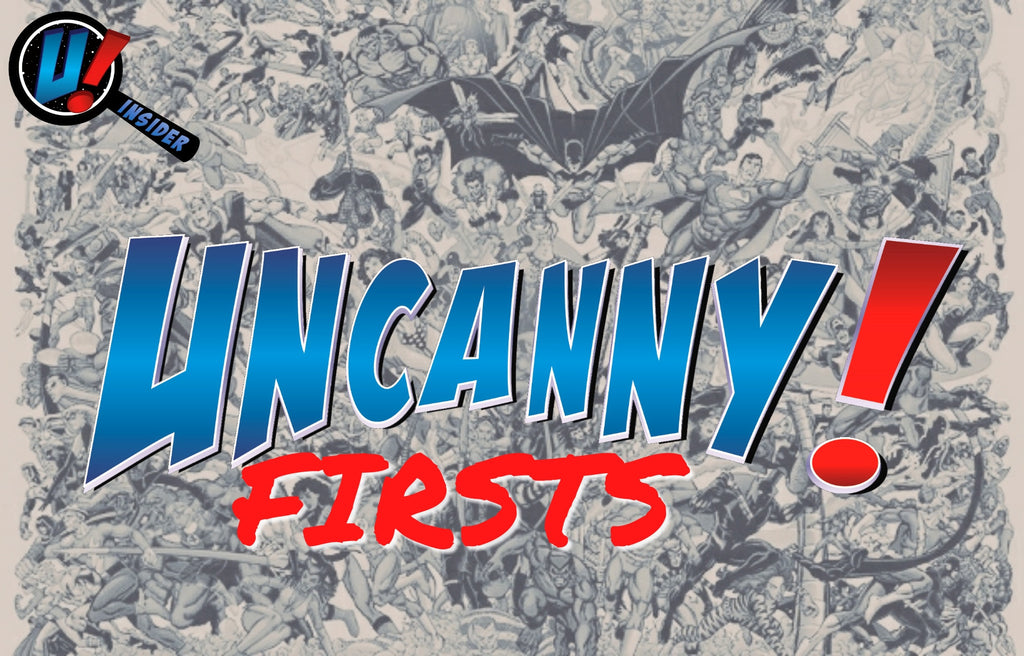 By Dustin M. Best
Welcome to this week's edition of Uncanny! Firsts, where we give a glimpse of what fresh new series will be striking shelves on New Comic Wednesday. Every Wednesday is like a holiday for comic geeks; we are here to assist gifting yourself a brand new title that much smoother. Let's face it, no one wants bad reading...or a chia pet (unless it's a Masters of the Universe Moss Man).
Generation X – Marvel
Christina Strain (W), Amilcar Pinna (A), Terry Dodson (CA)
Generation X is back in the series of fresh new X-comics that have morphed onto shelves over the past two months. Jubilee is once again a part of the series, however in a predominant leadership role this time around, all while still being a vampire. The surrounding cast of misfit mutants with benign powers looks to be a blast and a proposed Chamber appearance should really heat things up!
Grrl Scouts Magic Socks – Image
Jim Mahfood (W/A/CA)
"Jim Mahfood (Tank Girl, Clerks) debuts his first new creator-owned work in years with the glorious return of GRRL SCOUTS! Join Gwen, Daphne, and Rita as they reunite for a pulse-pounding psychedelic adventure through the streets of Freak City. This first issue is stuffed to the gills with an action-packed story, bonus art, soundtrack, sketchbook, and a behind-the-scenes comic thingy." – Image Comics
Luke Cage – Marvel
David Walker (W), Nelson Blake (A), Rahzzah (CA)
"Dr. Noah Burstein, the man who made Luke Cage into the unbreakable hero he is today, is dead. When Luke goes down to New Orleans for the funeral, he finds The Big Easy to be pretty &$#% difficult. Mysterious billionaires, a woman with a secret, amped-up gangs and a shadowy figure all lead Luke to the conclusion that there's more to his father-figure's death than meets the eye. He's looking for answers, and it's a bad day for anyone in his way!" – Marvel
Street Fighter vs Darkstalkers – Udon Entertainment
Ken Siu-Chong (W), Edwin Huang (A/CA)
"When the World Warriors meet the Night Warriors, they'll raise Hell! These time-tested combatants have met many times in the arcades, but nothing can prepare you for their first action-packed, fan service-fueled comic crossover! Villains will unite, friends will become foes, and the worlds of Street Fighter and Darkstalkers will be changed forever!" – Udon Entertainment Inc
Forever War – Titan Comics
Joe Haldeman (W), Marvano (A), Fabo Listrani (CA)
"Based on the award-winning Forever War novel by Joe Haldeman, who is writing the series! Movie optioned with Channing Tatum on board to star!" – Titan Comics
The Sovereigns – Dynamite
Ray Fawkes, Kyle Higgins (W), Johnny Desjardins, Jorge Fornes (A), Stephen Segovia (CA)
"The epic that will redefine the Gold Key heroes continues! The year is 2025, Turok has gone missing and Magnus is good and worried about that. When even a time traveling mission to confer with Doctor Spektor and the creature once known as Solar don't yield any answers, Magnus must brave the unknown to track the missing hero down. Plus: An all-new Magnus backup by Kyle Higgins and Jorge Fornés that sets the stage for next month's big announcement!" – Dynamite
Yo-Kai Watch – IDW
Eric M Esquivel (W), Cory Hamscher (A), Dono Almara (CA)
"The hit anime, manga and toy sensation from Japan comes to North American comics! Join Nate and his Yo-Kai, Whisper, as they battle against ill-intentioned Yo-Kai causing terrible trouble in their hometown!" - IDW
That's all for this week! Be sure to get into your local Uncanny! to scoop up these new titles!
Uncanny! is committed to providing great products and quality service to all of our customers, both in-store and online. To become an Uncanny! Insider, click the logo below, and make sure to enter your email to stay up to date with everything that's happening at Uncanny! and in the comic book, pop culture, and gaming world.