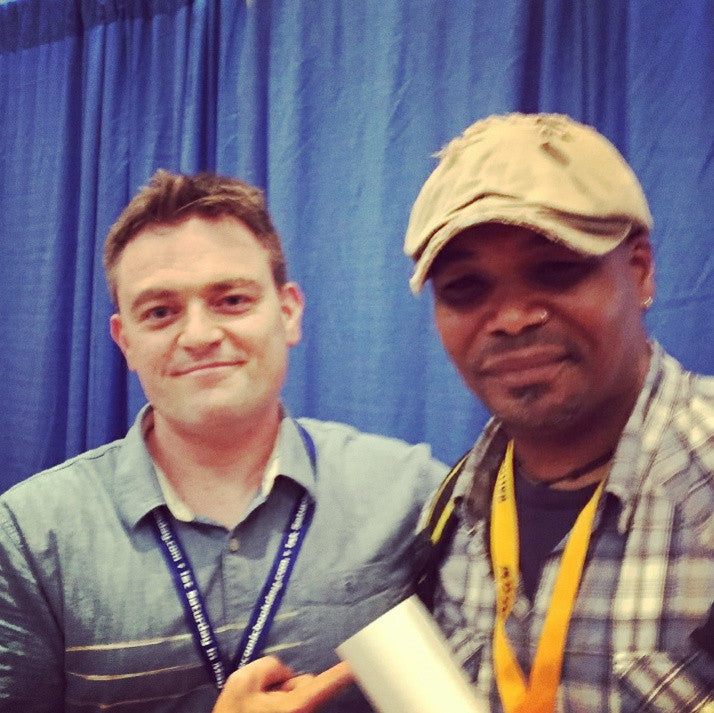 A Brief History
Scott Snyder began his comic book writing career in 2009 with Marvel comics writing a Human Torch one shot as part of Marvel's 70th anniversary celebration, he followed up in April of 2010 with the four issue mini-series Iron Man: Noir, but it would be the creator-owned series American Vampire published by Vertigo, where we would get a taste of the true talent of the wordsmith. American Vampire won the 2011 Eisner Award for Best New Series, as well as, the 2011 Harvey Award for Best New Series. Snyder would also pen the 10 issue series The Wake with Vertigo as well.
Snyder kept busy as a writer on the independent front writing the 7 issue series Severed ; the 6 issue series Wytches  and the upcoming 3 book series A.D. After Death (releasing 11/23/16)f or Image comics.
Snyder found a home at DC comics where he would write for characters like, Swamp Thing and Superman, but it would be his run on Batman that would make him the man that people line up at comic book conventions to see.
How do you write the character that has everything?
Batman aka Bruce Wayne is a character designed to be the ultimate human; money, influence, intelligence and second to none when it comes to hand to hand combat. I know you've heard and more than likely have had the discussions of "Who would win in a fight?" the answer is always Batman (with time to prepare). So how do you write a character that has prepared a contingency plan for everything. Seriously have you read War Games? 
Do you know what Batman can do to the Justice League?
How on earth do you write a story with a character whose only limitations are his code and his overwhelming sense of justice? The answer is you hire Scott Snyder and tell him to go "H.A.M." on a story that will break our beloved Dark Knight and rebuild him into  a hero of the ages. Batman: The Court of Owls the first in Snyder's saga challenges the hero on every level and will leave him beaten, and broken both physically and mentally; but what doesn't kill you,makes you a better Batman. Snyder was able to breath new life into DC's iconic character. His stories entice and challenge the reader to believe in the hero even if you don't agree with his methods. Snyder's Batman runs 52 issues (not including annuals) and is a must read for the Batman fan. Snyder's latest DC project is All Star Batman currently only 3 issues in but they are 3 of the best issues of Batman I've ever read.
I had a chance to speak briefly with Scott Snyder at the Baltimore Retailers Summit shortly after the release of All Star Batman #1.  I had an opportunity to observe his interactions with other retailers, who like myself are fans of his work. He was gracious and gave everyone a chance to have their moment. How often do you get a chance to tell someone their hard work is appreciated?  We spoke about him coming to our Uncanny! King of Prussia location and he gave me a sneak peak at issue #2 of All Star Batman, we exchanged emails took a photo and I was on my way. Scott Snyder is honestly a nice guy who get's it. Will Batman fans buy the comic just because of the character? Most likely, but why not give them a great story in return for their hard earned dollars, that's what makes Scott Snyder the fans choice.