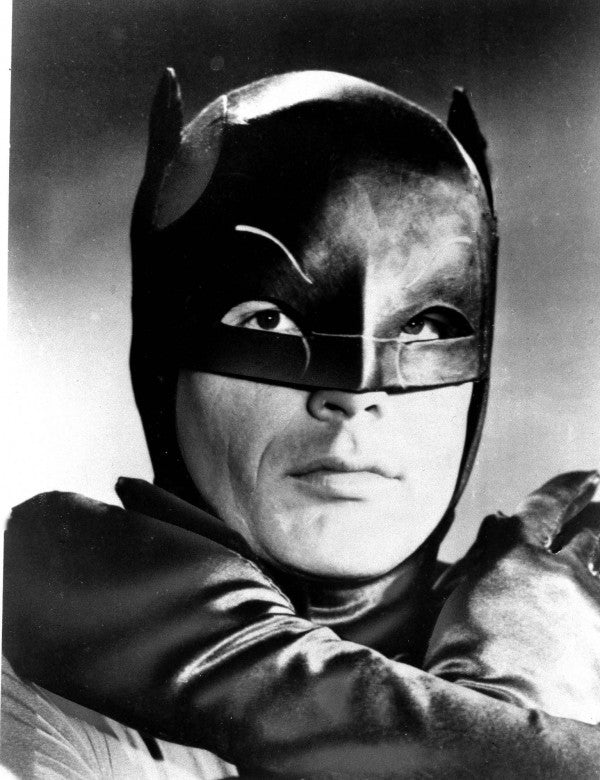 It is with heavy hearts we report that actor Adam West has died. Adam West, the star known for playing the title role in the 1960s television series Batman, died Friday after a short battle with leukemia, his family confirmed to Variety, the Hollywood Reporter and the BBC. He was 88.
Adam's career spanned seven decades, but he will always be best known for the campy television series,"Batman" it was a surprise hit with its premiere on ABC in 1966, and became a virtual symbol of '60s. West's Batman was a far cry from the Dark Knight we know today, he brought levity and laughs to his crime fighting antics along side his brightly costumed sidekicks Robin (Burt Ward) and Batgirl (Yvonne Craig). He shared the small screen with many great talents including, Caesar Romero, Frank Gorshin, Eartha Kitt ,and Julie Newmar to name a few. 
Adam West delivered a lighter more innocent Batman, a portrayal I'm sure all his fans appreciated. I remember as a child catching a re-run on a Saturday afternoon and being mesmerized by what I saw (I had no idea it was campy, to me it was just fun). He entertained generations and taught us all that no matter how diabolical and colorful the villain is, in the end crime would never pay. Thank you Adam West our "Bright Knight" for the laughs, smiles, and the "Bat-tutsi". You will be missed.