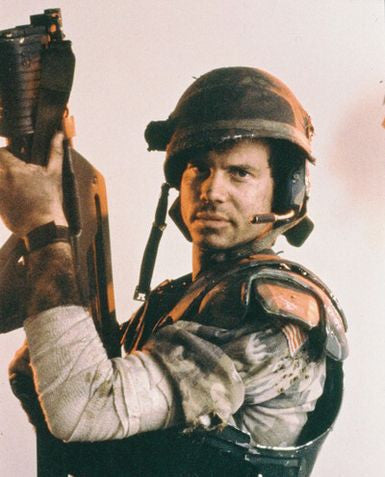 When I Think of my childhood and the types movies I watched, one actor stands out; mostly in supporting roles and a few major ones thrown in for good measure. Bill Paxton had a way for making his characters memorable whether his on screen time was five minutes or fifty you left the theater quoting something that his characters said or commenting on what they did. Bill Paxton was a talented actor/director and he will be missed. Uncanny! extends our most sincere condolences to his family and fans.
Bill Paxton a Brief History
Bill Paxton was born William Paxton on May 17, 1955 in Fort Worth, Texas.
Bill moved to Los Angeles, California at age 18, where he found work in the film industry as a set dresser for Roger Corman's New World Pictures. He made his film debut in the Corman film Crazy Mama (1975), directed by Jonathan Demme.
Moving to New York, Paxton studied acting under Stella Adler at New York University. After landing a small role in Stripes (1981), he found steady work in low-budget films and television.
His first appearance in a James Cameron film was a small role in The Terminator (1984),
followed by his very memorable performance as Private Hudson in Aliens (1986).
Bill also appeared in John Hughes' Weird Science (1985), as Wyatt Donnelly's sadistic older brother Chet.
Many comic book and Marvel fans "geeked out" when Bill appeared on season one of Marvel's Agents of S.H.I.E.L.D in the role of John Garrett.
Bill Paxton an amazing actor who held nothing back in every role he played. We thank him for his contribution to film and pop culture genre, and on that note we give one last heartfelt " Game over, man-- Game over."