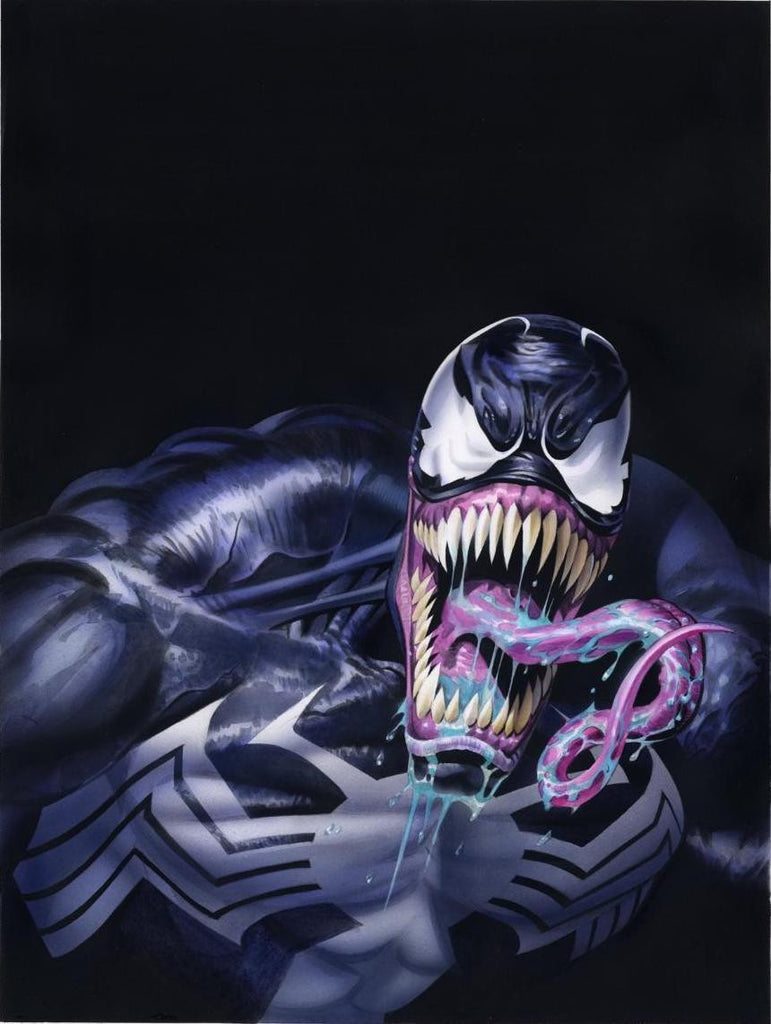 Great news for Venom fans! A release date has been set for Sony/Columbia's long-gestating Venom feature, according to Hollywood Reporter. The film will be released October 5, 2018.  That date was chosen as Warner Bros. moved Aquaman off that date to December 18, 2018. Avi Arad, Matt Tolmach, and Amy Pascal are tasked to produce the Sony feature film. (icv2.com)
The big question is does anyone care? Spider-Man fans old enough to remember the debacle that was Spider-Man 3 featuring Topher Grace as Eddie Brock know first hand how a studio can take a legendary Spider-Man villain like Venom and turn him into a second rate bad guy.
Venom has always been a complicated character since the first time the symbiote was introduced to the Marvel Universe (Earth 616) as a costume upgrade for Peter Parker aka Spider-Man in Secret Wars #8 (original run 1984). We would all later learn that the costume was a living symbiote whose bond with Peter Parker was growing ever stronger, the ultimate "bro-mance" if you will, to the point where when Peter slept the symbiote would take his body for test drive as the newly costumed Spider-Man.
As this story line progressed we were also introduced to Eddie Brock a columnist for the Daily Globe who was made a laughing stock by our friendly neighborhood Spider-Man when he revealed Brock lied about his source in the Sin-Eater murders, after which Brock's wife left him and he was reduced to writing for a gossip/scandal newspaper.
Fast forward-- Peter Parker aka Spider-Man learns the symbiote's weakness (Sound) thanks to Reed Richards and rejects the symbiote in an epic scene in Amazing Spider-Man #300; Eddie Brock hates/blames Spider-Man for ruining his life and in true Marvel form Eddie Brock happens to be in the church during epic scene in Amazing Spider-Man #300 and bonds with the symbiote; the "bro-mance" is over and one of the greatest Spider-Man villains is born.
Unfortunately this Uncanny! Insider post has more questions than answers about the upcoming Venom movie.
Which Venom will they use? Eddie Brock? Mac Gargan? Flash Thompson or it's latest host Lee Price?
Will there be a Peter Parker/Spider-Man cameo? (Doubtful)
Will it be an origin story? (Again doubtful, kinda need Spidey for that.)
Only time will tell, October 5, 2018 is still over a year away. Stay tuned to Uncanny! Insider for the latest developments with the Venom movie.